Pakistan's pop singer Rabbi Pirzada may find it costly to threaten Prime Minister Modi. Rabbi Pirzada, a Pakistani pop singer who threatens PM Modi, has moved to jail after Article 370 was removed from Jammu and Kashmir. LAHORE: A legal action has been launched against the model for keeping dangerous animals as pets in their beauty salons in Lahore.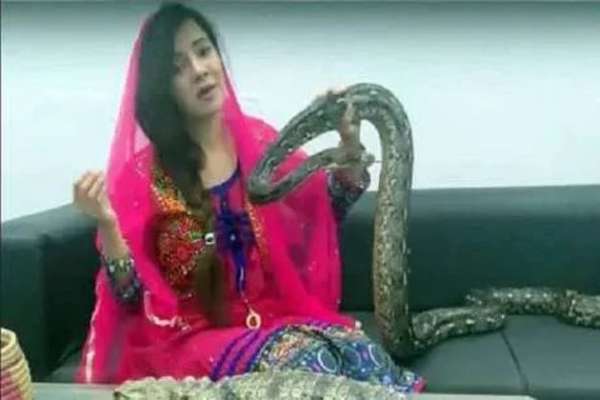 According to Pakistani media reports, a team formed on the directives of the Punjab Director General Wildlife and Parks has examined the matter and presented a challan against Rabbi Pirzada in a local court in Model Town Lahore. According to authorities, keeping flies, snakes, etc. is a violation of the Wildlife Act, and keeping such animals can be punishable by up to five years in prison.
Rabbi Pirzada shared a video on social media, in which she was seen with the crocodile and crocodile. In the video, Rabbi Pirzada was saying that I am a Kashmiri girl ready with my snakes, this is all for Narendra Modi. If you are harassing Kashmiris, now get ready to go to hell, all my friends want peace.
Rabbi is a Pakistani pop singer and has hosted several television shows. Rabbi's name came up in the headlines in 2017 when he opposed the Bollywood industry and Salman Khan. Rabbi has been in the headlines for the past few days due to a song on the Kashmir dispute.