Chinese: Actor-turned-politician Kamal Haasan, a South Indian Chinese criticized BJP national president Amit Shah in a one-language affair, saying that India became a republic in the 1950s with the promise of pluralism and now no king. Or the Sultan cannot deny it. It should be noted that Home Minister and Home Minister of BJP Amit Shah preferred Hindi to one language. On Monday, Kamal Haasan released a video on social media in which he expressed his views. He said that this time once again there will be a movement for the language and the movement will be even bigger than the jelly cut. He said no such war was needed in India or Tamil Nadu.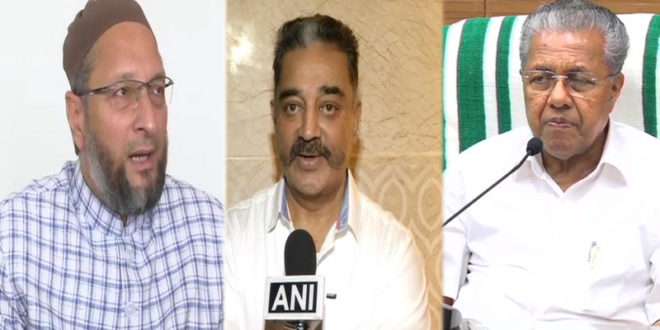 He said that the national anthem is in Bangla language but we sing it with great respect and the person who wrote it gave importance and comfort to every language. Actor Mr Hassan said that India is a country where all the people sit and keep the country in harmony and we are not forced. On the other hand, the Chief Minister of Kerala, Pai Rai Vijayan criticized the issue, saying that no Indian is a stranger to the country because of his language. He said that the Singh Parivar had used the language to divide people. A new war has begun. Panai Rai Vijayan said that the Union Home Minister was protesting all over the country on this statement of National President Amit Shah but he did not withdraw his statement which proves that this is an agenda of the Sangh Parivar. Parliament Hyderabad and President Majlis-e-Islami Muslim Asaduddin Owaisi also strongly criticized Amit Shah's statement, saying that Hindi is not the language of every Indian.
He said that Article 29 of the Constitution of the country permits every Indian to speak clearly on the language, civilization and customs. The Member of Parliament said that he praised the unity, beautiful and raucous mother tongues in the country's abundance which is the basis of this country. It should be noted that Home Minister Amit Shah had said that only Hindi can unite the country. They appeal
That Hindi should be made the first language because there must be one language to represent India.