New Delhi: Mother Dairy on Friday raised cow milk price by Rs 2 per liter in Delhi and the National Capital Region (NCR). Cow milk will now be available at Rs 44 per liter. Earlier, cow's milk cost Rs 42 a liter.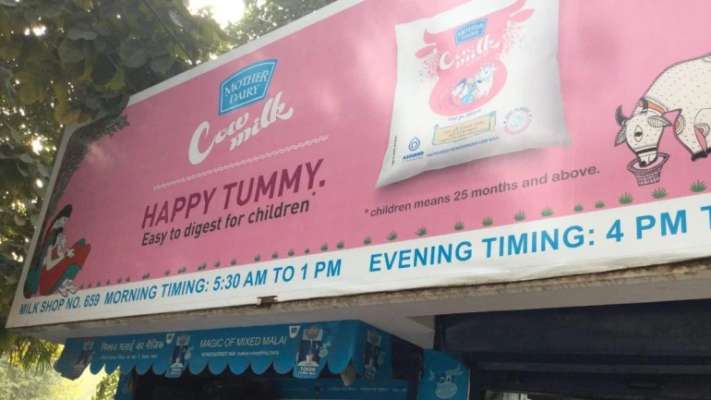 According to an official, new milk prices will come into effect from September 6. Under the new prices, a pack of 500 ml will be available at Rs 23 and a liter pack at Rs 44. Prices for other types of milk will remain unchanged.
The country's main milk supplier has said that the retail price of cow's milk has been increased because the company is paying higher prices to farmers for purchasing raw milk.
With the rise in prices of mother dairy, it is likely that other dairy companies like Amol and Prague may also raise prices. It should be noted that Mother Dairy supplies about 3 million tonnes of milk to Delhi-NCR, out of which 8 lakh tonnes of cow's milk.
Earlier, in the month of May, Mother Dairy raised the prices of its poly pack varieties at Delhi NCR. However, the price of a liter of cow's milk pack was unchanged. But the price of a half-liter pack was increased by one rupee.