Maryam Nawaz was appointed Vice President of the PML-N this year.
The Election Commission of Pakistan has rejected the requests of the Tehreek-e-Insaf leaders against the political office of Vice-President of the PML-N, Maryam Nawaz.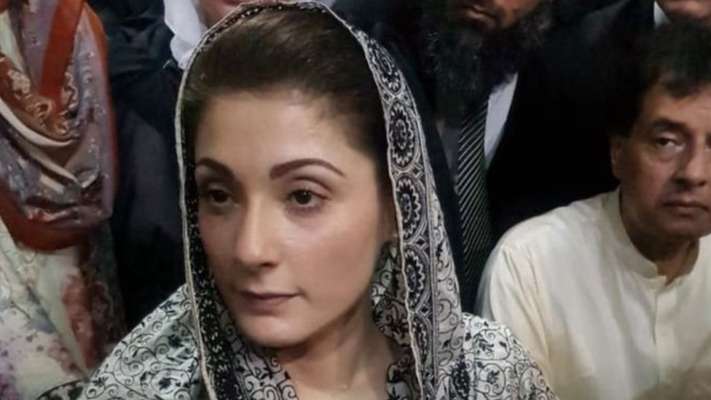 A three-member bench of the commission headed by Chief Election Commissioner Justice (R) Sardar Raza Khan reserved the decision on the matter which was heard on Tuesday morning.
Nawaz was appointed Vice President of the PML-N this year.
The petitions against his appointment were filed by four members of the ruling Pakistan Tehreek-e-Insaf (National Assembly), Malik Bukhari, Kanwal Shozeb, Jorya Zafar and Farrukh Habib.
The petitions say that Maryam Nawaz was held accountable by the court and the court disqualified her for public office and that the party office does not hold private status.
In response, advocates of Maryam Nawaz held that there is no provision in the Constitution and the Election Act that a convicted person cannot be a party official.
According to the decision, the Chief Election Commissioner rejected the request, saying that the post of Vice-President in the party is powerless and that it does not matter.
However, he made it clear that Maryam could only be eligible to run for the presidency of the Nawaz party or any other official post when the accountability court's decision in the Evans field reference is not sustained.
It may be recalled that Maryam Nawaz is currently in the custody of the NAB in the Chaudhry Sugar Mills case while in the past the National Accountability Bureau also accused Maryam Nawaz in the Evans field reference.
The trial, which took place in the Accountability Court covering nine months and 107 hearings, came in July 2018, following which Nawaz Sharif, Maryam Nawaz and her husband, Captain Retired Safdar were sentenced to prison and fined.
After being sentenced, Nawaz, along with his father, was shifted to Adiala Jail where he spent almost two months on his return home.
All the accused, including Nawaz Sharif, had approached the Islamabad High Court against the sentence, which in September 2018 ruled the sentences and Maryam Nawaz was released.
Send feedback
History
Saved
Community