Abhay Indian cricketer Mahendra Singh Dhoni
Former Indian cricket team captain and wicketkeeper Mahendra Singh Dhoni has been out of the cricket field since the Indian team's defeat in the semi-finals of the World Cup.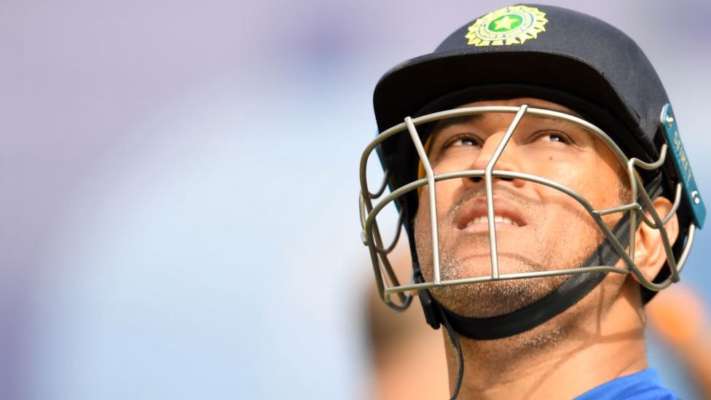 Various speculations are being made about Dhoni's retirement. But currently Dhoni and India's Cricket Control Board (BCCI) are both silent on the issue.
Dhoni is not included in the Indian squad for the T20 series starting with South Africa. The first match of the series has been rained out. Earlier, Dhoni was left out of the entire tour of the West Indies.
Also read
World Cup: 'Kohli needs Dhoni's support'
India cricket critic Ayes Memon believes there should be no cause for concern about Dhoni's further play.
"They have to decide whether Dhoni will play ahead or not," Memon said. When they make this decision, they will come forward and announce themselves. There is no cause for concern. '
Getty Images
Virat Kohli raises concern
With the defeat of New Zealand in the semi-finals of the World Cup cricket tournament, the talk of being out of India is now outdated.
India then beat West Indies in T20 ODI and Test series. But Dhoni is constantly being remembered.
Last morning, from morning to evening, speculation was hot that Dhoni was not going to say goodbye to international competitions. However, this was merely a rumor.
In fact, a post on social media by India captain Virat Kohli has led to this rumor. He posted a picture that was made of a legend.
Virat Kohli shared a photo and wrote, 'I will never forget this match. It was a very special night. This person drove me like a fitness test. '
Virat Kohli
✔
@imVkohli
A game I can never forget. Special night. This man, made me run like a fitness test 😄 @msdhoni 2
View image on Twitter
207K
11:16 AM - Sep 12, 2019
Twitter Ads info and privacy
26.6K people are talking about this
In fact, in this photo of Kohli, he is seen bowing down in front of Dhoni. This photo is India's stunning win over Australia in the 2016 World T20. In this match, India achieved a difficult target of 161 runs thanks to Dhoni and Kohli's singles and doubles.
Also read
The difference between Kohli and Dhoni
Following Kohli's tweet, rumors have spread on social media that MS Dhoni is likely to announce his retirement soon.
However, shortly after this, Dhoni's wife, Sakshi Dhoni, tweeted, dismissing the claims.
Sakshi Singh 2
✔
@SaakshiSRawat
Its called rumours!
38.5K
5:59 PM - Sep 12, 2019
Twitter Ads info and privacy
10.3K people are talking about this
Who replaces Dhoni?
After Virat Kohli's tweet, many thought that Dhoni had said goodbye to international cricket. If this is a rumor, then the question is, if not now, when?
In response, Ayes Memon says, "How long Dhoni has to play, it is Dhoni and the selectors." If the selectors feel that there is no room for Dhoni in the team then they should talk to Dhoni about this. At the same time, they have to see who can replace Dhoni. '
Who will replace Dhoni in the Indian cricket team is a big question. In response, Rashbh Pant has been preparing for the past few months.
Getty Images Dhoni and pant
Mahendra Singh Dhoni has left Test cricket, so the punt can be compared to Dhoni in ODIs and T20s. Dhoni and Pant were playing well during the World Cup.
Dhoni did not play in the ODIs against the West Indies in the past, but Rishabh Pant did not show any perfection.
Although he was unbeaten on 65 in a T20 series match, his score in the first few matches has been: 0,4,40,28,3,10,4
Apparently, even in the shortest format of cricket, replacing Panther Dhoni, he did not even see his shadow at the moment.
Also read
Unfortunately for Sarfraz Ahmed
Getty Images Dhoni was last seen in the World Cup semi-final against New Zealand
Why is Dhoni so special?
Why is Mahendra Singh Dhoni still so important in Team India? Team captain Virat Kohli himself has answered it several times.
Wraith has said that the most experienced player in his team is Mahendra Singh Dhoni, and his experience is invaluable.
There is no value to an unbelievable or unbelievable experience. As long as Dhoni wants to play, he will be important to the team.
Now that the target of the Indian team is to select the team for next year's World T20 Cricket Tournament, it is worth considering whether anyone else in the team plays cricket with such responsibility.