Saudi Arabia has seen a sharp rise in crude oil prices following a drone attack on Aramco. Due to this, the prices of petrol and diesel have also seen tremendous increase on Tuesday. Today, petrol is expensive by 14 paise and diesel by 16 paise per liter.
According to the Indian Oil website, the price of petrol in Delhi, Mumbai, Kolkata and Chennai today increased by Rs 72.17, Rs 77.85, Rs 74.89 and Rs 74.99 per liter respectively. There, the price of diesel in these four major cities has also gone up by Rs 65.58, Rs 68.78, Rs 67.99 and Rs 69.31 per liter respectively.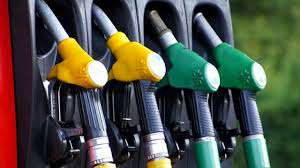 Gasoline Diesel prices continue to rise every day. Gasoline The new diesel price goes into effect from 6 am. After adding everything to their excise duty, dealer commissions, their prices almost double.