With the emergence of the new Motor Vehicle Act implemented by the Valley government, there has been more than one case of challan cutting. Sometimes there is a case of having the invoice deducted from the car for a sum of money, and sometimes the amount of the invoice is deducted from the police. The more people are being bothered by this new law, the more people are enjoying it.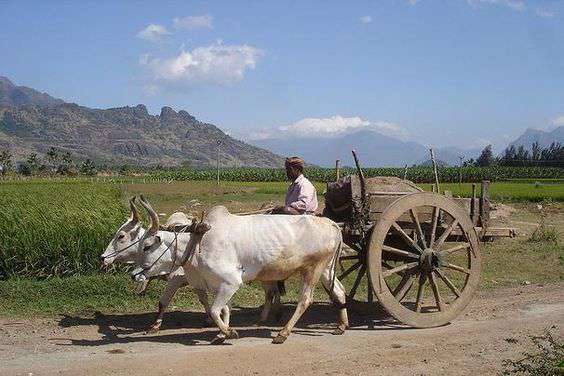 Now the police of Uttar Pradesh's Yogi government have shown a great deal. In fact, in Bijnor district, the policemen cut a challan, not a bicycle, scooter, motorcycle, car or tractor, truck or bus. According to a report from 'Jin Satta', the incident took place in Sahaspur, Bijnor. Where the policeman stopped a bullock cart and stopped the bullock cart owner.
According to Riaz Hassan, owner of the bullock cart, who witnessed the success of UP Police, he parked his bullock next to his farm on Saturday. Meanwhile, Sub Inspector Pankaj Kumar, who is patrolling with his police team, was spotted on the bullock cart. Seeing no one around, Paul asked the villagers about the owner of the bullock cart. After discovering that the villagers belonged to Riyadh, the police officer cut a challan of Rs 1,000 under section 81 of the Motor Vehicle Act under the name of Riyadh.
In this regard, Riyadh asked the police officer how he could have cleared the bull when he had parked outside his own field, so he was not answered. Later on Sunday, the challan, cut in the name of Riyadh, was rejected by the police.
When news spread about the incident and police recovered, defending the police, PD Bhat, in charge of the Sahaspur police station, said that the police team was patrolling on the news of illegal mining in the area. The police officer said that since most bull carriers in the area do illegal sand mining, police thought that Riyadh's bullock cart was also involved. The police officer, defending, said that the police team failed to distinguish between traffic rules and other offenses and instead of the Indian section, cut the challan under the Motor Vehicle Act.